Chat requires JavaScript.
Library News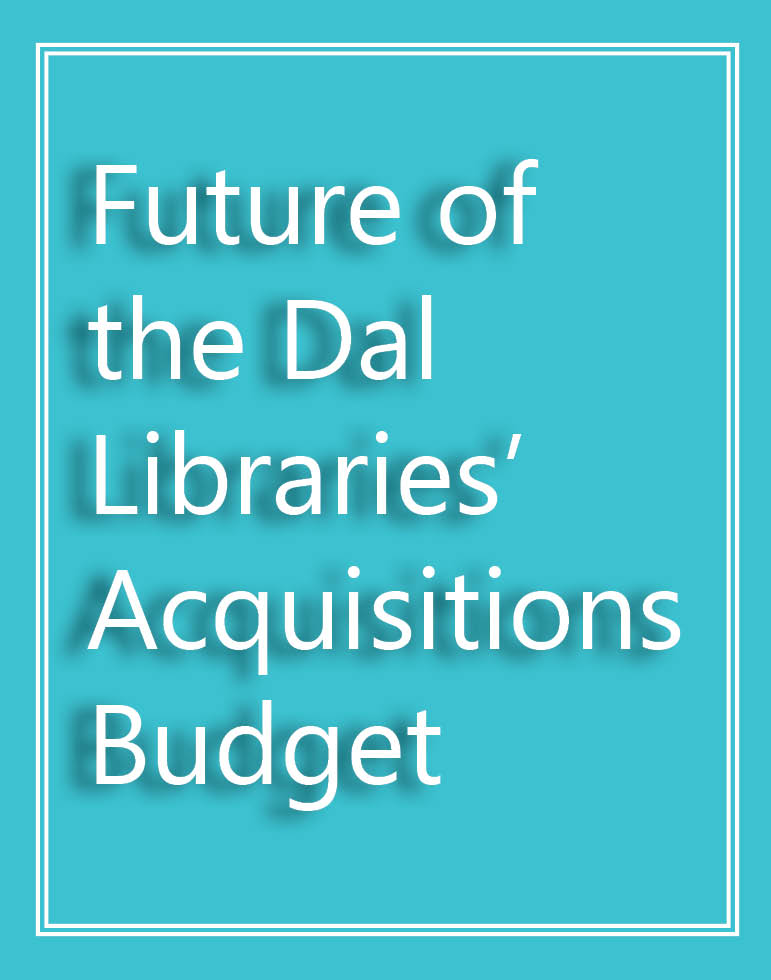 Featured News
As you know, the Dalhousie Libraries made reductions to acquisitions this year due to a number of factors, namely, a cut to the acquisitions budget, inflationary costs of the resources, and an unfavourable exchange rate on the US dollar. On November 1, special funds were provided to the Libraries to complete the purchases needed for [...] Read More.
About our Locations
Killam

The Killam Memorial Library is Dalhousie's central library. It is the largest academic library in the Maritimes.
MacRae
The Dalhousie Faculty of Agriculture's MacRae Library is the largest repository of agricultural resource material in Atlantic Canada.
Administration
Dalhousie University Libraries Administration and the University Librarian's office is located on the main floor of the Killam Memorial Library.