Chat requires JavaScript.
Library News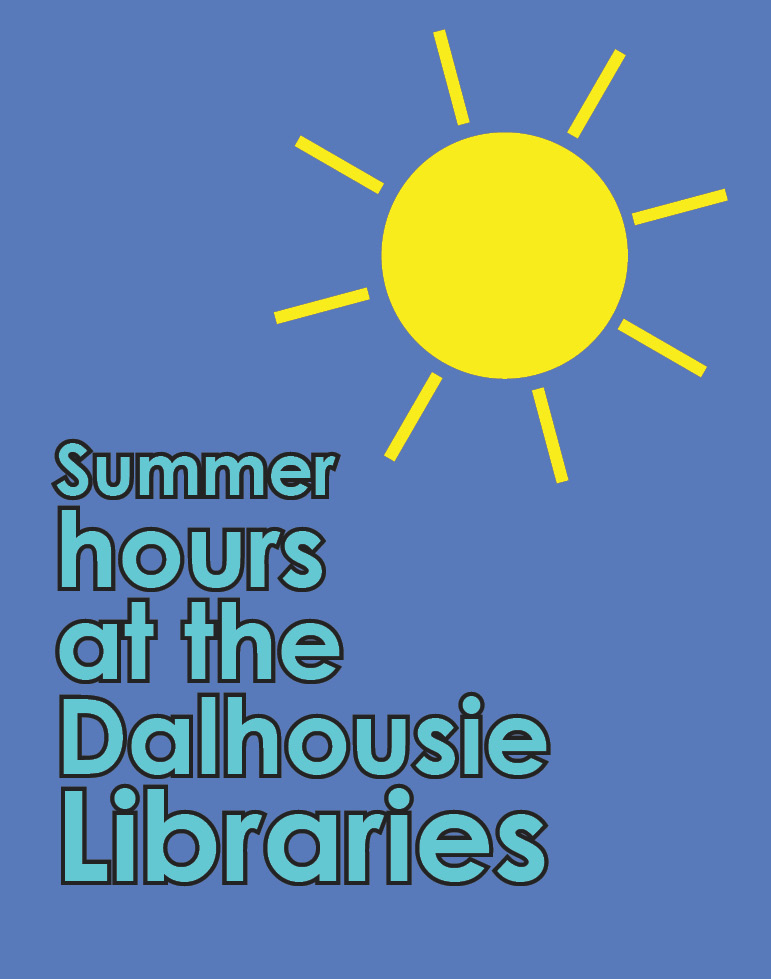 Featured News
  Sir James Dunn Law Library Monday–Friday: 8 a.m.–4 p.m. Saturday & Sunday: closed Effective April 25–September 12 Closed on the following holidays: Victoria Day (Mon., May 19) Canada Day (Tues., July 1) Natal Day (Mon., Aug. 4) Labour Day (Mon., Sept. 1) ———————————————— W. K. Kellogg Health Sciences Library Monday–Thursday: 7:30 a.m.*–11 p.m. Friday: […] Read More.
About our Locations
Killam

The Killam Memorial Library is Dalhousie's central library. It is the largest academic library in the Maritimes.
MacRae
The Dalhousie Faculty of Agriculture's MacRae Library is the largest repository of agricultural resource material in Atlantic Canada.
Administration
Dalhousie University Libraries Administration and the University Librarian's office is located on the main floor of the Killam Memorial Library.