Chat requires JavaScript.
Library News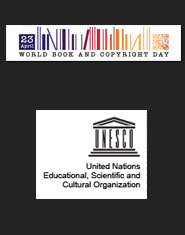 Featured News
UNESCO has declared April 23 World Book and Copyright Day. "Celebrate books and the creators of books today by encouraging authors and artists and to ensure that more women and men benefit from literacy and accessible formats. Books are our most powerful forces of poverty eradication and peace building."—UNESCO Read More.
About our Locations
Killam

The Killam Memorial Library is Dalhousie's central library. It is the largest academic library in the Maritimes.
MacRae
The Dalhousie Faculty of Agriculture's MacRae Library is the largest repository of agricultural resource material in Atlantic Canada.
Administration
Dalhousie University Libraries Administration and the University Librarian's office is located on the main floor of the Killam Memorial Library.